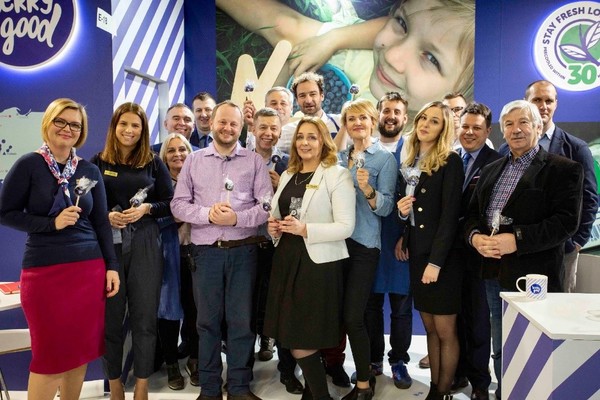 Polish cuisine is experiencing some dynamic changes, thanks to the collaboration of producers and chefs, as well as French culinary experts. This cooperation was represented in Berlin from February 6th to 8th at the Fruit Logistica fair, the annual event for fruit and vegetable producers from around the world. The meeting organizer is Polish Berry Cooperative, which member is ELLIOT Blueberry Producer Group in the Subcarpathian region. The project is supported by Nicolas Rey, winner of the Polish MasterChef "The Best", as well as Michał Czekajło, TopChef finalist.
For years, young chefs new to the profession were relying on foreign recipes and products. It took them some time to go back to traditional fruits and vegetables. We're really heading in the right direction," confirms Michał Czekajło, Gault&Millau chef, TopChef finalist and co-founder of Food Think Tank. He is one of the least conventional chefs of the younger Polish generation.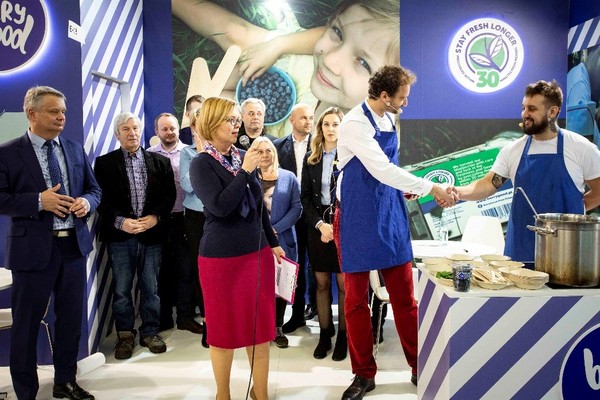 Blueberry lunch was a success, it is light and delicious. Yoghurt from Polish milk, blueberry jelly, crumble, sourdough rye bread...and also the "kluski leniwe", a paste made with curd, eggs and flour. In Poland, this dish brings back the taste of childhood. The dish is simple, traditional and light, thanks to the added blueberries. Visitors were also handed blueberry-flavored lollipops, designed to be a delightful gift for children.

Cooking is like speaking. We want to change the stereotypes of a heavy, fatty Polish traditional cuisine dominated by meat. There is a visible change. We speak more and more of the delicious Polish fruits that can be used in the kitchen in so many ways. The Polish cuisine is progressing in the right direction. It is tasty but also getting less and less heavy. We contribute to it as much as the producers," explains Dorota Zęgota, president of the ELLIOT Blueberry Producer Group in the Subcarpathian region.
Blueberries are a real business card for Poland. They are the star of Polish exports and are produced by passionate growers. The climate of Poland is ideal, cool at night and very hot during the day, which contributes to a balance in taste between sweet and sour. It gives Polish blueberries an exceptional taste, sometimes difficult to obtain in Southern Europe. Many believe they are the best blueberries in the world.
The promotion at the fair strengthens the image of Poland as a producer and commercial partner.